Just got this in my inbox:
Congratulations, you have been chosen by the reviewers of CataRomance to receive the prestigious CataRomance Reviewers' Choice Award for Harlequin Blaze during the second half of the year 2006. Your book THE PERFECT SCORE was selected as one of the best books read and reviewed by CataRomance during that time frame.
How very cool!
Here's an excerpt from THE PERFECT SCORE if you're curious: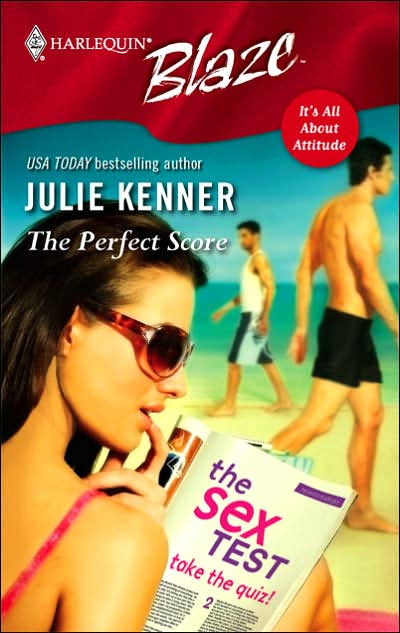 Click Here To Order The Book!
PROLOGUE
I never actually wanted to be one of

those

girls. At least not the sleazy, too-tight Lycra, jump anything that moves kinda girl. But I did want ... something. And I wasn't getting it by being the girl next door, that's for sure. I mean, when this all started, I was twenty-seven years old and I'd never even worn thong underwear. I'd never had cybersex. And I certainly hadn't ever done it anyplace even remotely public.

I guess, when you get right down to it, I just wanted sex. Good sex. Amazingly Good Sex. With a capital A, and a capital G, and a capital S. And, frankly, I wasn't getting any. Which meant I was on a mission to remedy that little problem.

You see, it all started with a simple New Year's Resolution...
CLICK HERE TO READ MORE!